If you're hunting for a new home and have come across one that fits all of your requirements and more, it can seem like the only thing you can do is make an offer and wait.
However, your first choice could also be another buyer's dream home. And, if a higher bid isn't feasible, you have to find other ways to win over the seller. One way this can be achieved is through writing a letter to the owner of the home.
If you're bidding on your dream home, writing a letter the the owner can be anxiety inducing. Choosing what to reveal and finding the right words can be scary, even for the most seasoned writer.
So, in this article we're going to walk you through writing a letter to a seller to give you the best possible chance of winning the bid for a new home.
Tell them why you love their home
If you've fallen in love with certain aspects of the home, there's a good chance the sellers did too. Be personal in your explanations. Rather than just say you love the location, mention that it is a perfect distance to walk to the playground with your children or pets. This will help buyers better understand you and your story.
If you have family who lives nearby, or if the home has features that can greatly improve the life of you, your family, or your pets, be sure to mention this in the letter as well.
Don't press or plead, just be polite
It can seem desperate and off-putting to receive a letter pleading with you to sell your home to someone. So, when you're writing your letter and you come to the end, simply thank the buyer for their time and for reading, compliment them once more, and wish them luck in their new home.
Revise and review
It can be tempting to send your letter immediately after writing it, especially if writing is you don't like writing in general. However, it's always a good idea to revise. I suggest writing your letter one night, then reading it again the next evening to give yourself time and distance from it--this way you'll be reading it with fresh eyes and will be able to find any wording that sounds strange or confusing.
It's also a good idea to run your writing through a free proofreader like Grammarly. And, finally, there is no substitute for having an editor. Ask one of your friends or family members to read the letter and give you feedback.
Stand out from the crowd
There are a few things you can include in your letter to set you apart from other potential buyers. Including a family photo will help the sellers put a face to the names you mention in the letter.
It can also be helpful to print and mail the letter, rather than sending it electronically. Since we so rarely receive a physical copy of a letter these days (unless it's from a bill collector), it can be nice to receive something positive in the mail for a change.
Although clutter in your home may seem like an insignificant problem, it can actually have a negative impact on everything from your personal productivity to family relationships.
When dirty dishes pile up, clothes gather on the floor, and toys are scattered everywhere, it often creates a feeling of discouragement that can seep into every aspect of your life.
While most people view clutter as an annoyance or an eyesore, studies have shown that it can contribute to stress, feelings of guilt, and even depression. Books have been written on the topic and well-known websites have devoted countless pages to the connection between stress and clutter.
In addition to feeling embarrassed when guests drop over unexpectedly, household clutter makes it difficult to find important things, like car keys, homework assignments, or cell phones. A disorganized, messy home can also lead to bills being paid late, which can bring with it a whole separate set of problems, such as late payment fees, collection letters, and credit rating issues. For people planning on applying for a mortgage in the near future, a damaged credit score could adversely affect interest rates, loan terms, or even their chances of obtaining a mortgage.
Fortunately, there are ways to turn the tide on your battle with household clutter. The first step, of course, is to recognize that you have a problem. The second step is to begin writing a plan or set of goals for taking charge of the clutter. The third step is to begin taking action and to set aside 15 to 30 minutes a day for organizing your home and putting clutter in its place!
If you're considering putting your home on the market in the near future, you may need to bump up that time allotment! Cluttered closets, storage areas, and countertops are sure to send the wrong message to prospective home buyers. Living areas that contain too much furniture, stacks of magazines, or piles of unsorted mail will convey an unwanted image of chaos, messiness, and disarray. Clutter can also have the effect of making rooms look smaller and less appealing.
In addition to establishing new and better habits for keeping your home organized and looking its best, it's also important to enlist the cooperation of your family. When everyone does their part to keep your home looking presentable and well maintained, fewer things will get misplaced, moods will be lifted, and you'll no longer feel embarrassed when company drops by!
The best time to begin attacking the problem is now. If the project seems overwhelming, the solution is to start small, but stick with it on a daily basis. As the famous quote says, "The race does not always go to the swift, but to those who keep on running."
Establishing a homebuying budget can be tough. But for those who want to secure a terrific home at an affordable price, entering the housing market with a budget in hand can make it easy to accelerate the homebuying cycle.
Now, let's take a look at three questions to consider about a homebuying budget.
1. How much money have I saved for a home?
Examine your finances and see how much money is readily available for a home purchase.
Remember, the more money that is at your disposal, the more likely it becomes that you'll be able to secure your dream residence in no time at all.
Although savings are important, it is essential to note that those who have little to no money saved still have plenty of time to get ready for the homebuying journey. And if you start saving a little bit each day, you can move closer to accomplishing your homeownership dreams.
2. Do I need to get a home loan?
In most instances, a homebuyer will need to obtain a home loan so he or she can purchase a residence. Luckily, many lenders are available to help you discover a home loan that matches or surpasses your expectations.
Meet with a variety of lenders in your area – you'll be glad you did. Each lender can provide insights into assorted home loan options, explain how each home loan works and respond to your home loan concerns and questions.
Also, it often helps to get pre-approved for a mortgage. If you have a mortgage available when you enter the real estate market, you'll know exactly how much you can spend on a residence, thereby reducing or eliminating the temptation to overspend on a house.
3. How will my monthly expenses change after I buy a house?
Owning a home is different from renting an apartment. As such, you'll want to account for all potential expenses as you create a homebuying budget.
For example, a homeowner will be responsible for any home cable, internet and phone bills. This property owner also will need to consider any home maintenance costs like those associated with mowing the lawn in summer or removing snow from the driveway in winter.
Crafting a homebuying budget that accounts for your personal finances can be tricky. If you need additional support along the way, lenders may be able to provide expert tips to ensure you can acquire a wonderful house without exceeding your financial limitations.
Lastly, don't forget to reach out to a real estate agent for help along the homebuying journey. A real estate agent is a housing market professional who will go above and beyond the call of duty to assist you in any way possible. From setting up home showings to negotiating with home sellers on your behalf, a real estate agent will make it easy for you to secure a superior home at a budget-friendly price.
Consider the aforementioned homebuying budget questions, and you can speed up the homebuying process.
Price Change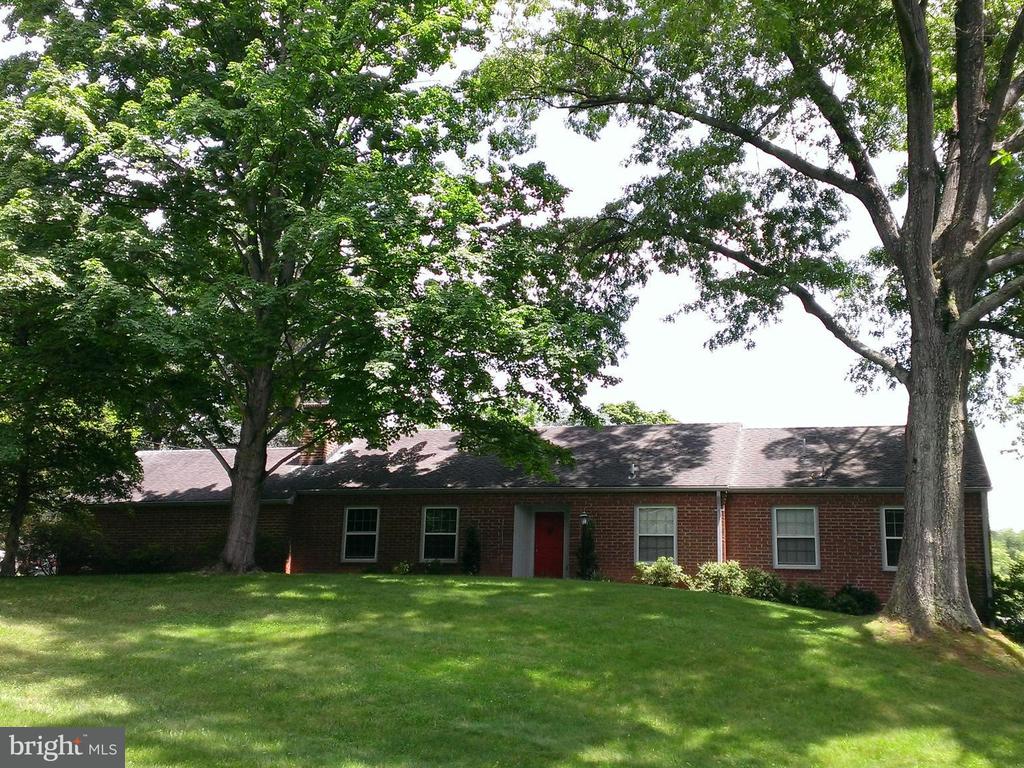 Nice home to rent on large level land at Glen Mill & Grey Fox Rd. First floor bedrooms, and large basement with extra bedroom, office and plant room with large Birds of Paradise plants. Convenient location with wonderful setting in a Blue Ribbon School District. Easy application with free credit report. com and quick turnaround time with proper documentation for employment and proof of funds. Bl
Creating curb appeal is an essential ingredient to attracting potential buyers to a house for sale. Similar to the concept of "dressing for success," when you make a strong first impression, your chances for producing positive results are greatly enhanced.
Looking good from the outside is the first step to capturing people's interest, but that's only the first of several hurdles that you have to clear. The last thing you want to do as a home seller is disappoint prospective buyers when they start looking around inside. That's why it's important to start strong and finish strong! While that may be easier said than done, it's a principle of success you can't afford to ignore.
Once you put your house on the market, there are two factors that could potentially work against you: the elements of time and competition.
Time is of the essence: Time can either be your friend or your adversary, depending on how long your house has been on the market. When house hunters see the words "just listed," it creates a feeling of excitement and urgency. For many eager home buyers, those two words mean there's a fresh opportunity to discover the house of their dreams... or at least a reasonable facsimile! It's especially enticing to frustrated buyers who have already looked at a lot of homes, without having found the right one yet. When a new house is listed and put on the market, couples will be thinking and saying "Maybe this house will be the one!" Your challenge as a home seller is to do everything possible and cost-effective to live up to their expectations! An important factor to keep in mind is that the longer a house is on the market, the less appealing it generally is to prospective buyers. Once a house has been languishing on the market for more than a couple months or so, it also puts the sellers at a negotiating disadvantage.
Competition is a fact of life: Buying a house is weighty decision. No one takes it lightly, and few buyers are going to make an offer on a house if they haven't looked at several others, too. Well-organized house hunters will have wish lists, "must have" requirements, and detailed notes and recollections about how each house stacks up. So it's important to work with your real estate agent to present your home in its best possible light. When your home compares favorably to other similar properties on market, your chances of getting it sold within a reasonable period of time are greatly improved.
Maintaining an appealing exterior will help give you an inside track in the competitive real estate market, but making sure your property is in good shape from top to bottom will often be the deciding factor in how soon you get to the finish line!